YMC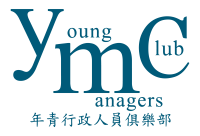 Organization

The Young Managers' Club (YMC) is one of the special interest group of MMA which established in 1996. For many years, it has targeted young executives in Macao. The club has been promoting the theory and application of management as its purpose. It provides a platform for young executive members to communicated with each other and develop their professional knowledge.
Objective
To provide young executives with opportunities for self-development. To provide facilities for young executives to meet and exchange ideas on manangment. To promote and develop sense of involvement in the Association. To render any other services or to conduct any other activities which are conductive to the attainment of the aim or specific objectives of the Association.
To be a member
Club membership is open to all members (either individual member or representatives of the Corporate/Charter member) of MMA and are executives between 25-45 years of age inclusive.
2022 Activities:

| | | |
| --- | --- | --- |
| Date | Activity | Status |
| Sep | YMC - Guangzhou Visit | Coming Soon |
| Jun | YMC Sharing | Coming Soon |
2021 Activities: